---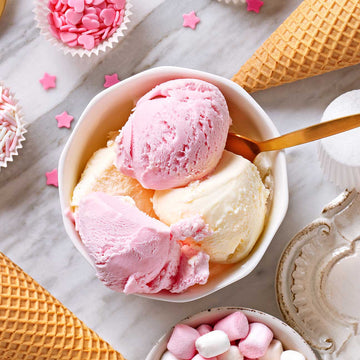 Strawberry Sorbet
Information
Food Description
Food preparation
• Prep Time : 10 minutes
• Churning Time : 20-40 minutes
• Servings : 5
• Product: Ice Cream Maker
Ingredients
• 4 cups Strawberries, fresh or thawed frozen
• 1 cup Water
• 1/2 Granulated sugar
• 1 tablespoon Lemon Juice
Instructions
Combine sugar and water in heavy saucepan. Bring to a boil.
Reduce heat to low and simmer until all sugar is dissolved.
Remove from heat; place in refrigerator and cool completely.
Puree strawberries; then add lemon juice and sugar water.
Start ice cream maker and pour mixture through hole in lid.
Churn for 20to 40 minutes or until desired consistency. If a firmer consistency is desired, transfer the ice cream to an airtight container and place in freezer for at least 2 hours.
Videos
Use these articles to answer questions that customers have about your products and services. You can use text, links and images and also group articles into categories.