Grill your way to wholesome, healthier meals today
Sink your teeth into smoky, savory goodness - served hot off the grill, every time.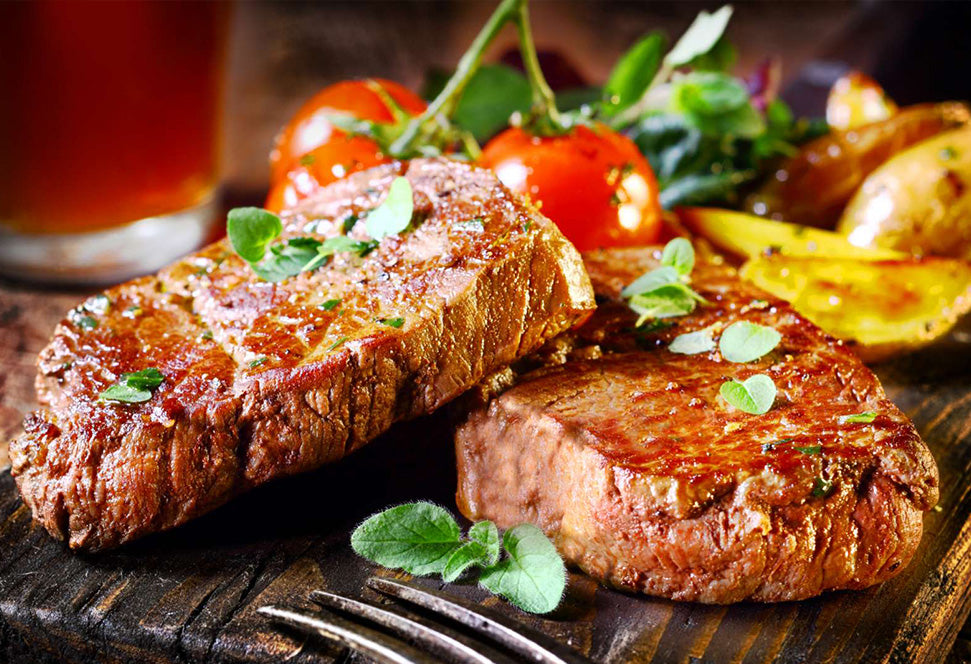 Steak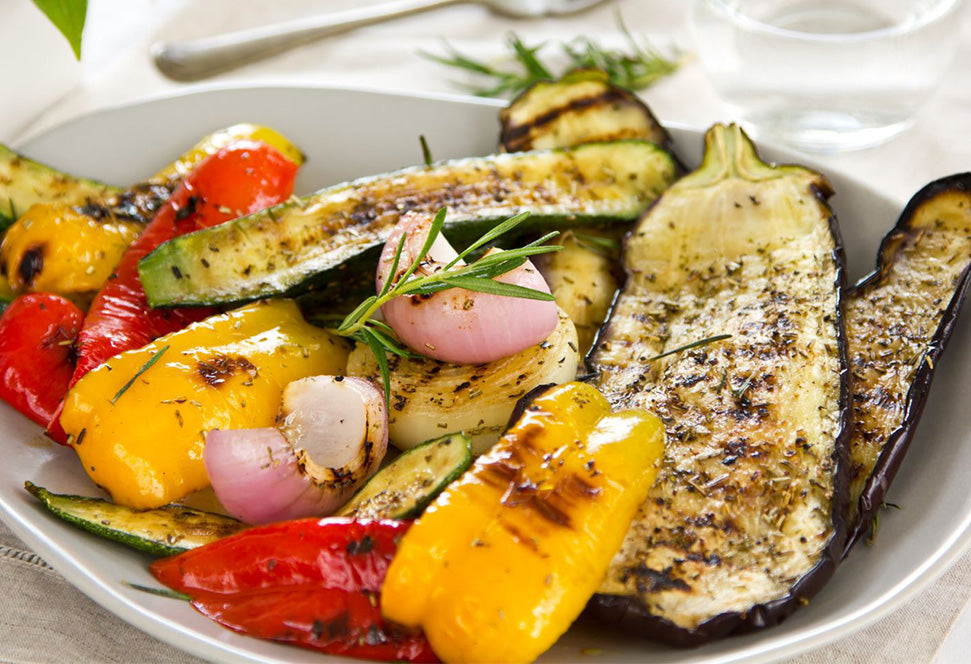 Vegetables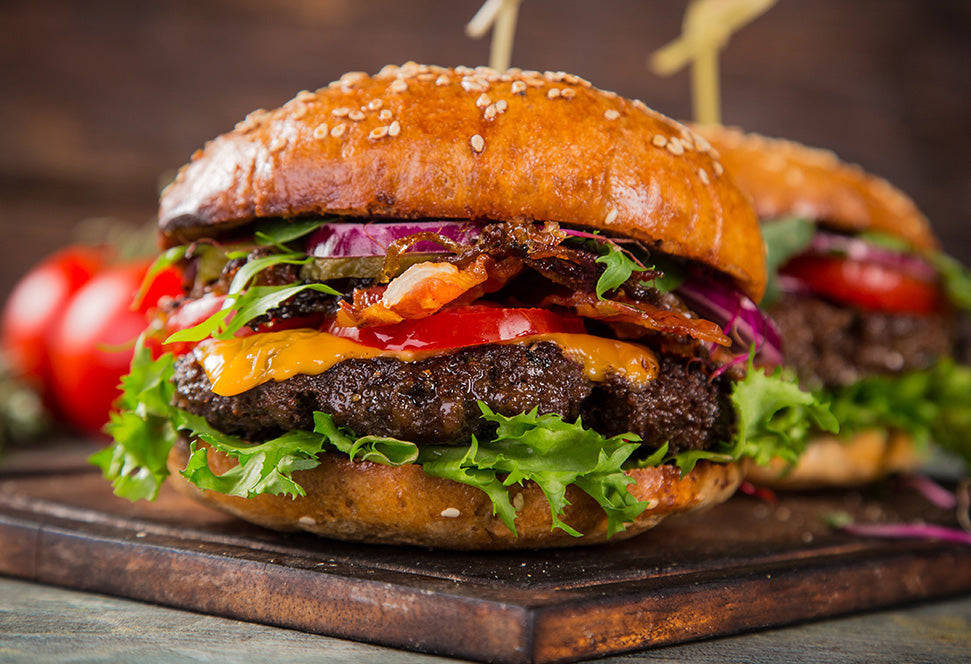 Bacon Cheeseburger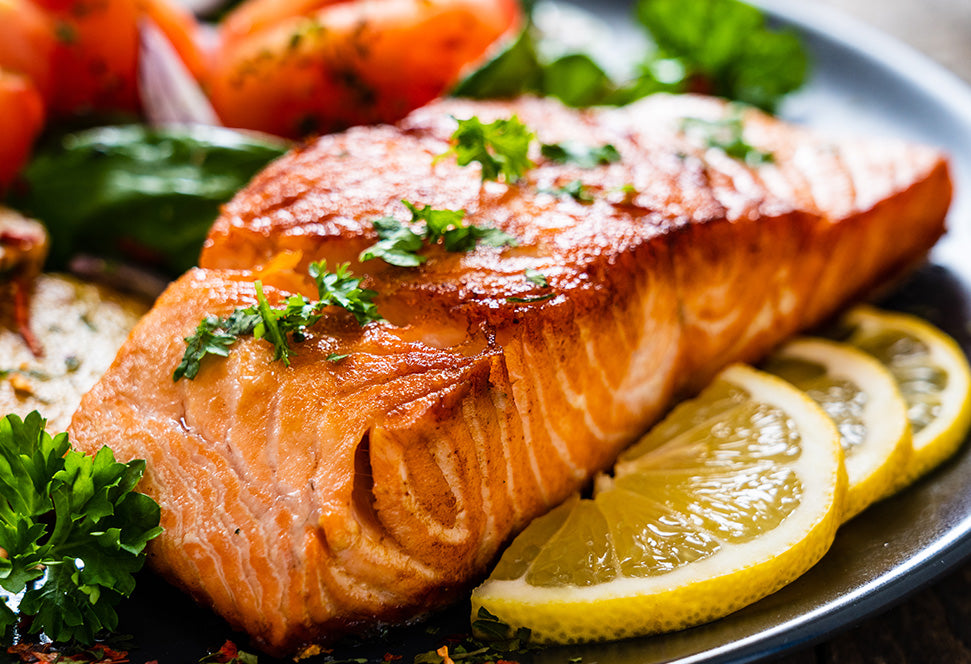 Salmon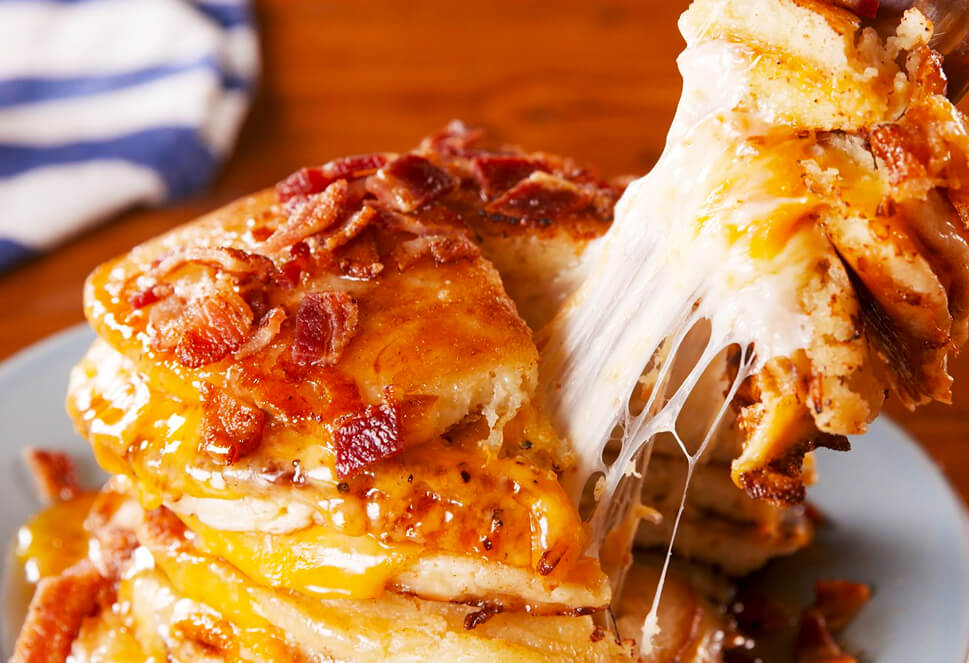 Bacon Cheese Pancakes
All-day dining just got better. From pancakes, eggs, and bacon for breakfast, to griled cheese sandwiches and burgers for lunch, and steaks, chicken, fish, vegetables, and even pizza for dinner, this grill + griddle combo is ideal for any meal.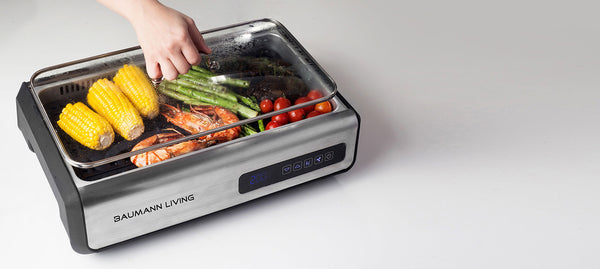 BENEFITS OF SMOKELESS GRILL:
• Maximum flavor with nutrient retention
• Tender, juicer meats
• Healthy, low cholesterol cooking
Serve up heartier, healthier meals at home, more conveniently than ever. You don't need big outdoor spaces to enjoy your fill of grilled dishes anymore. Get all the goodness of low-fat, high-flavor cooking indoors, without lingering smoke or messy cleanups.
Flexible, Flavorful, Fuss-Free Grilling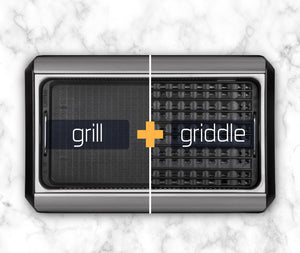 3-in-1 Cooking Versatility
Full griddle, full grill, half grill/half griddle. Reversible plates include a griddle on 1 side and grill on the other.
Built-in Turbo Speed Smoke Extraction Fan
Designed with built-in extraction fan to suck smoke & odor back into the grill.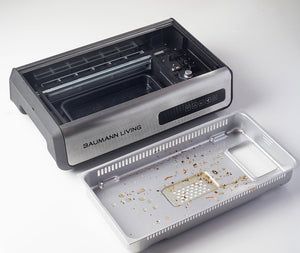 Healthy Grilling Everytime With Less Mess & Large Drip Tray
The tray fits right underneath the cooking surface, which directs drips into the tray as you grill, catches excess oils & fats before they spill. After grilling, it slides out for easy cleanup in the dishwasher.
Serve up a sizzling feast today
The Baumann Living Indoor Smokeless Grill + Griddle is your ideal cooking companion in more ways than one. Grill all day in any way, and treat your family to guilt-free gastronomic delights.
Large Cooking Area Perfect For The Family
42.8cm X 21.2 cm cooking surface that heats up to a constant temperature for even cooking everytime.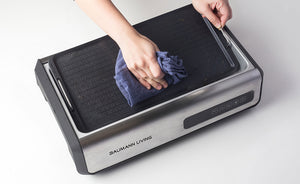 Easy-To-Clean Non Stick Aluminum Grill Plate
The nonstick grilling plate keeps food from sticking to this indoor electric grill as you cook and is removable and dishwasher safe, so there's no more endless scraping to remove stuck-on food.
Simple & Intuitive design
Anything and everything you need are at your fingertips, thanks to the its intuitive touch control panel and large LED display.

1
Fill the water tank with water, then press POWER to turn on the oven.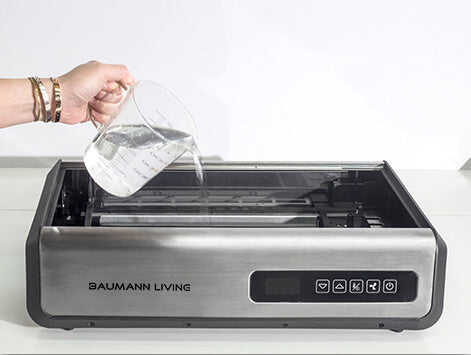 2
Select a preset menu, or select a cooking function.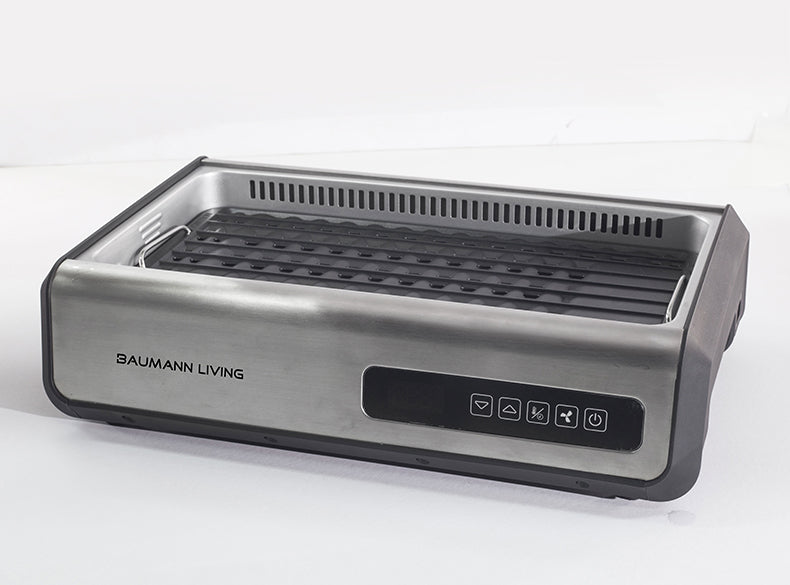 3
Adjust the temperature and time, then press START | PAUSE to begin cooking.